About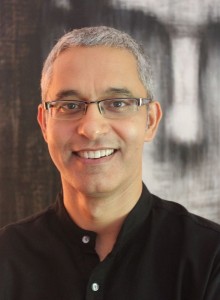 Rajiv Vij is a Life and Executive Coach, Author and Speaker. He works with leaders in business, public service and the social sector, based across Asia-Pacific, to help them discover and fulfil their potential. Driven by a deep desire to seek greater meaning, Rajiv gave up an exciting corporate career to start a new life – he made this conscious choice towards better facilitating his personal journey of self-discovery, and through coaching, actively helping others with theirs.
Rajiv's clients include Fortune 500 corporations like American Express, BASF, Coca-Cola, Credit Suisse, Facebook, HSBC, Mondelez (Kraft Foods), SAP, Shell, Vodafone; Indian conglomerates like Aditya Birla Group, Mahindras, Tata Consultancy Services; and social sector organizations like GiveIndia and Singapore-based Centre for Non-Profit Leadership (CNPL) and National Council of Social Service (NCSS). Client testimonials.
Prior to starting his coaching practice in 2006, he served as Managing Director (Asia, Middle East, Africa and Eastern Europe) for Franklin Templeton Investments.
Rajiv is committed to a host of community activities and voluntarily coaches many leaders in the social sector. He writes a blog and has recently authored his first book, Discovering Your Sweet Spot – A soul searching guide for creating the life you really want. He is a regular speaker at various corporate, leadership and social forums. He is based in Singapore.