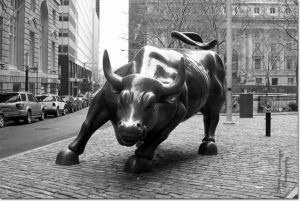 "We are not here to merely earn a living and to create value for our shareholders. We are here to enrich the world and make it a finer place to live. We will impoverish ourselves if we fail to do so."  ~ Woodrow Wilson
Adam Smith, a pioneer of modern economics and author of Wealth of Nations (one of the foremost books on free market economics), wrote another book before that. The Theory of Moral Sentiments was based on the idea that intentional virtue and goodwill are the foundation of both an economic system of free enterprise and a political system of a representative democracy. He acknowledged that if individual virtue deteriorated, neither the free market nor a democracy could ultimately survive.
Capitalism refers to an economic and social system in which the means of production are predominantly privately owned and operated for profit. Besides, all aspects of an enterprise are determined through the operation of a market economy. It is usually considered to involve the right of individuals and corporations to freely trade in good and services, labor and land.
Some of the defining features of capitalism are: high focus on individual (ownership and advancement), pursuit of profit (or wealth creation) and efficiency (determined by competition and free market dynamics). While this system has delivered enormous progress for the better part of last century, I believe it needs to evolve to better respond to the social challenges of our time. Here's why.
Focus on individual progress
The sharp focus on individual economic progress, as one of the core elements of the system, has led to an all too familiar approach of 'winner takes all' – with disproportionate and instant rewards for individual success. According to a report published by AFL-CIO, an American labor organization, the top executives in America earned on average 354 times as much as the average worker. The similar figures for Denmark, Norway and Japan are 48, 58 and 67 times respectively. While this approach has produced some of the highest achievers in diverse…